Every year, soldiers make sacrifices to protect our country—and some suffer from unknown fates. Honor true heroes by flying one of American Flag Company's POW-MIA flags. These black flags serve as a powerful reminder of prisoners of war and missing-in-action soldiers around the world. We're proud to make these flags right here in the USA and ship them nationwide for fair prices. Whether you plan to display this flag at your home or business, we can rest assured that we will deliver a product worthy of pride.
Our POW-MIA flags come in two sizes and two styles to suit your needs. We offer 3' x 5' flags and 4' x 6' flags, so you can choose the size appropriate for however you intend to display it. Likewise, this design is available in both single-sided and double-sided styles. All versions are made with durable nylon and come with a canvas header and grommets.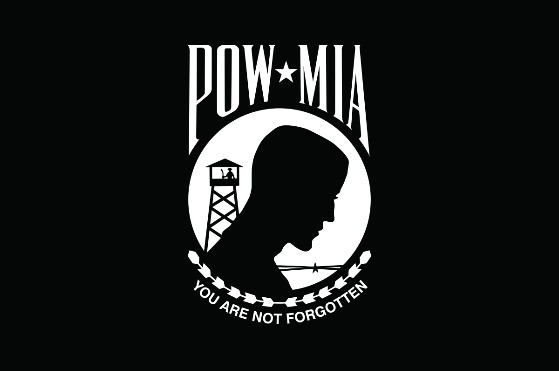 As a family-owned business for nearly a century, we at the American Flag Company have stayed true to our values and earned a reputation for high-quality products designed with the finest materials. Our flags are made in the USA and designed for longevity, no matter if they are displayed indoors or outdoors. When you purchase a POW/MIA flag from us, you're also supporting an American business company with a steadfast commitment to our nation.